singer, songwriter & dynamic performer
miss al boogie
is a cavalcade of threats, ready for the world to experience her music.
miss al boogie arrived to NYU campus a South Florida native, not knowing that very soon she would be a self-made Brooklynite with extraordinary hustle and an impressive dance resume. Immersed in Ft. Lauderdale's "booty music" scene, boogie is also a trained street dancer & instructor in several styles of dance including House and Hip Hop. A self-professed party girl, miss al boogie knows more than most about there being a time to work & a time to play.
The maturity of this perspective would go on to help her navigate the challenges of building a name for herself while bobbing and weaving through the sudden changes that the gentrifying of Brooklyn would eventually present. She continues to survive the ever-morphing composition of her neighborhood by instructing dance classes at the Ailey Extension and is affectionately known as "your favorite substitute dance teacher" at the Broadway Dance Center.
miss al boogie's status as a street dancer, her natural gift for singing and songwriting, as well as her progressive stance on healing communities through the arts are what inform boogie's sound. boogie makes fun, smart & accessible music that makes the listener move under her spell and away from the problems of day to day reality. Past performance venues include Breedlove NYC, Arlene's Grocery, The Inspired Word open mic, and Art Cafe + Bar. A truly one of a kind live experience, miss al boogie brings the club to the studio and the stage.
the latest ↴
House & Hip Hop dance with Miss Al Boogie
BROADWAY DANCE CENTER
Tuesday, October 10 @ 7:30pm
Wednesday, October 11 @ 10:30am
Thursday, October 12 @ 12:00pm
Klapp Klapp Cover
miss al boogie covers Klapp Klapp with the help, fun, love and support of the band.
TheCainMarko (DJ) & Keith Sanga (dancer).
miss al boogie on Soundcloud
miss al boogie writes songs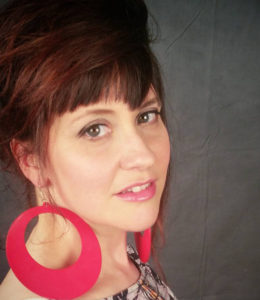 It's a blog about songwriting.
Stayin' Social
↑